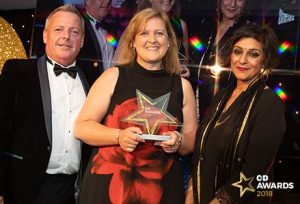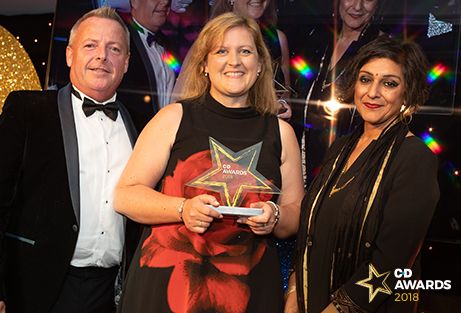 We're absolutely thrilled to announce that our very own Elizabeth Lawless has won the coveted title of Community Pharmacist of the Year at the 2018 Chemist & Druggist Awards.
The awards are the pinnacle of the community pharmacy calendar and the judges said they were particularly impressed by Elizabeth's skillset as a pharmacist. We couldn't agree more!
Comedian Meera Syal hosted the awards at which over 600 industry professionals attended. The venue in London was the very glitzy Intercontinental Park Lane. Four of the team headed up to the finals and a great night was had by all.
C&D or Chemist and Druggist magazine has been informing and championing the work of community pharmacist across the UK since 1859 so in our opinion, there's no better judge of what is happening in the sector. A big thank-you to them for always organising a great event.
We're also very grateful to the sponsors of this award TEVA and to our Tillomed table-mates who provided a bottle of bubbly to help us celebrate. It was also lovely taking to many Independent pharmacy colleagues primarily Walkers Chemists from Birmingham and Bedminster's Ade Williams.