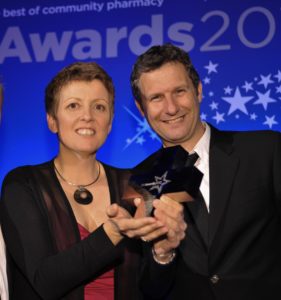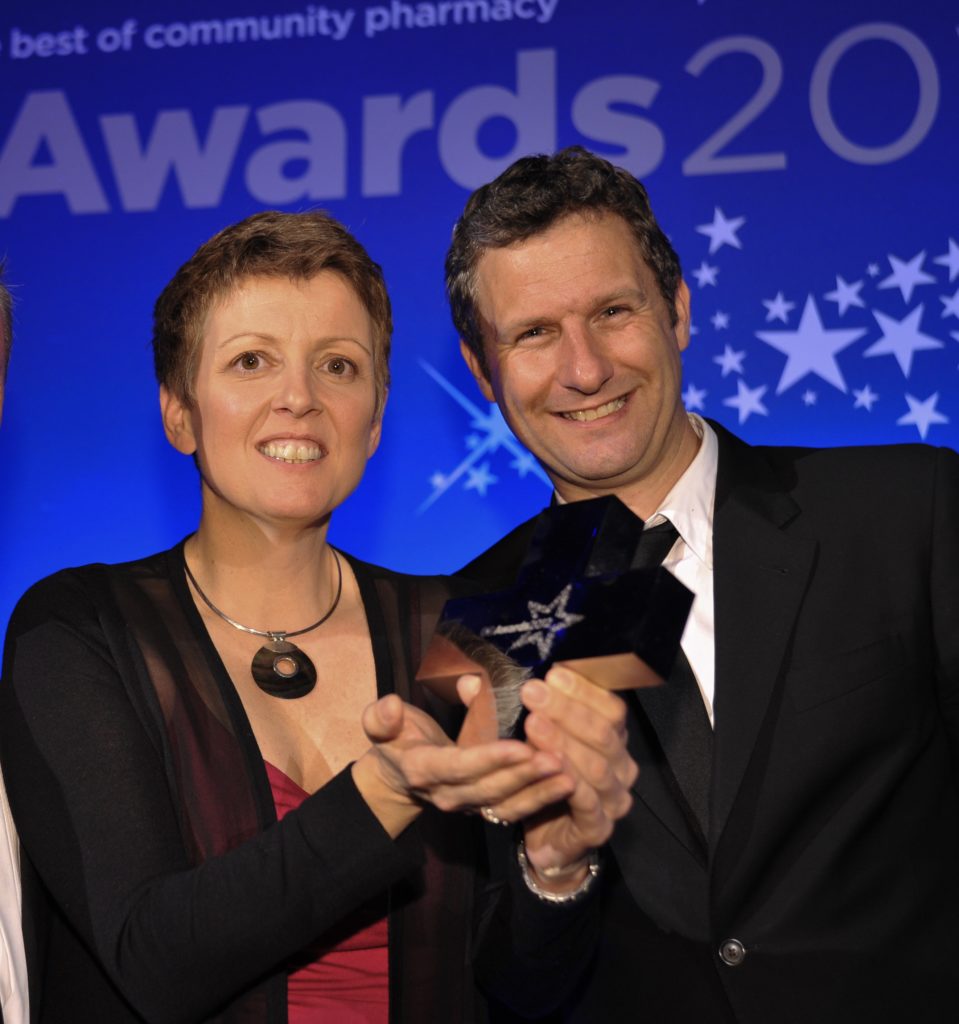 Alison Sparkes has been crowned Community Pharmacist of the Year, at a prestigious awards ceremony run by Chemist and Druggist magazine, community pharmacy's leading UK magazine.
PRESS RELEASE:
Alison has been instrumental in turning her Medicine Centre into a one stop health and well being centre.  Alongside offering her traditional pharmacy services, Alison has expanded her offering to include a Wellness Centre next door where she offers individual health and wellbeing programmes for her patients.    
As well as using the latest innovative technology within her pharmacy which includes Wales first community dispensing robot, Alison has also become an independent prescriber
In addition to all this, Alison runs an annual flu vaccination programme and has even vaccinated the local Ospreys Rugby team.  
Commenting on her award, Alison Sparkes said: "These awards are seen as a universal benchmark of quality within community pharmacy and hugely coveted, as well as highly regarded.  I am absolutely delighted to have won and it is a tremendous achievement for the whole team to be recognised for the work we do in the local community in Neath."   
Gary Paragpuri, the editor of C+D, said: "Every one of our finalists has done a brilliant job – especially when you put their success into context. Not only are they delivering a huge range of innovative services, but they are doing so against a backdrop of financial instability, intense competition and a great deal of insecurity as the NHS reforms profoundly alter the health landscape. But as we've repeatedly seen across the five years of the C+D Awards, community pharmacy teams have well and truly nailed their colours to the mast: they are committed to playing their part at the heart of the NHS and every previous winner and finalist is a testament to that objective."
Judges for the awards include directors and chief executives of some of the biggest names in the industry, including GSK, Sainsbury's and Alliance Boots, in addition to the 2011 winners. 
This year's winners were announced at a spectacular ceremony at The Brewery, Chiswell Street, London on Tuesday 29th May 2012 with comedian Adam Hills hosting and presenting the awards.