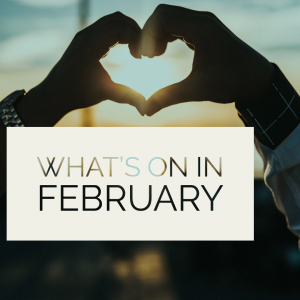 There's a lot going on at The Health Dispensary to keep you and your family Healthy every month of the Year but we're very excited about February 2020.
We have so many services that can help you and your family with Health & Wellness and any Lifestyle changes you may want to make.
The Health Dispensary has always been about Dispensing Happiness™ as well as Dispensing Prescriptions. This month, with
Cardiff Metropolitan University
,
we're offering an 8-week course in Happiness. As it's a research project is completely FREE OF CHARGE!
For a range of common ailments…..
Appointments available throughout the week from Acne to Veruccas! Our Sore Throat Test & Treat service can tell if you have a bacterial infection and enables our Pharmacist to dispense antibiotics if needed.
Prescribing Pharmacist Ali Sparkes can also help women from 18-65 with cystitis and give a prescription if needed for Urinary Tract Infections.