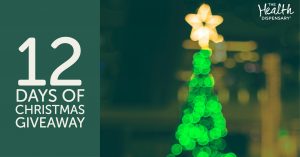 Each day from December 13th we'll be popping some little gifts into our 24hr Collection Point to thank some of our regular customers and also spread the love a little further to Friends we've yet to make.
Keep your eyes open on Facebook and via our email/SMS Newsletter every day for Giveaway Updates !!
We would love to thank everyone of our customers for their loyalty and help in collecting their prescriptions from our new collection point, but we hope this gesture will at the very least make someone Happy !