Looking for 24/7 prescription collection in Neath, wales?
If you are tired of waiting in queues and long phone lines, The Health Dispensary is here for you. We are proud to announce that we now offer 24 hour collection, 7 days a week with our new automated prescription collection point.
Why choose automated Prescription Collection?
At The Health Dispensary, helping our community with all of their healthcare needs is, and always has been, our top priority. The needs of our patients are ever-changing; the need to evolve alongside them has become increasingly apparent during the pandemic, as explored by Pharmaceutical Journal.
We have recognised the call for accessible healthcare for those who are looking to limit their journeys during COVID-19. This is why we have chosen to implement our second machine for 24/7 prescription collection in Wales.
Moreover, our machine allows for safe, contactless collection, cutting out the stress that comes from waiting in time-consuming lines.
We are extremely proud to have pioneered the first ever automated prescription collection point in Wales; we firmly believe that innovations like this work towards the future of Pharmacy, a future where we are more than just medication. A future where we are constantly searching for new, innovative ways to make your life easier.
How does it work?
You can start taking advantage of our 24/7 prescription collection in 6 easy steps:
1. Fill in this form with your details to express your interest in our 24/7 prescription collection machine.
2. Our team will get back to you via phone or email within 2-3 working days. You can even arrange your family or your dependent's prescriptions at the same time.
3.  We will load your prescription into the robot; you will receive a text when it is ready to collect.
4. Visit us at the branch of your choice, whether it is our Windsor Rd or new Victoria Gardens branch.
5. Enter the pin you received via text.
6. You medicines will be dispensed, ready to take away with you.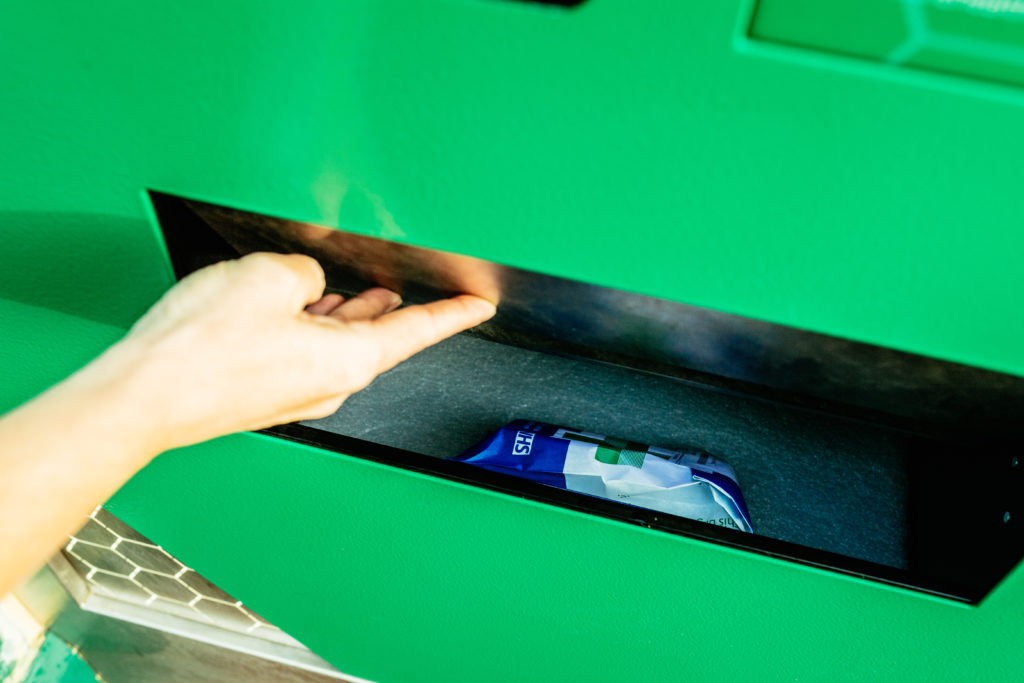 You can visit our 24/7 Prescription collection sign up page for a helpful video explaining the process.
Our locations
Our convenient locations allow for easy access from the motorway and all areas of Neath; you can drive up to our Windsor Rd branch at your convenience, or at off-peak times through the pedestrianised centre of Neath at our new Victoria Gardens branch.  Whether you are in the middle of errands, on your way home from work or going out for a drive, this 24 hour prescription collection machine works around you.
Our new Neath Pharmacy branch at Victoria Gardens boasts excellent transport links, as it is situated directly opposite the bus station and a short walk from the train station. It is also perfectly situated for dropping in to pick up your prescription whilst you are doing some post-lockdown shopping. There is even the lovely Cafe 46 next door for you to enjoy, or the Queen St Gallery opposite with the time you've saved from avoiding the queues!
Automation like this one help us take the hassle out of your prescriptions, ensuring that we can dedicate more time to what we do best – helping you.
Our friendly team are always here for you, whenever you need us. Call us or message us via live chat, SMS or via app to get the help you need today.
A list of the services we offer can be found here.
This blog post was written on behalf of The Health Dispensary by Carla Moore from Pharmacy Mentor.